My Magic Touch
Tired of expensive and long appointments in the salon? Introducing My Magic Touch!
From the world's #1 facial hair remover for women* comes My Magic Touch ™ – the 1st precision-engineered device to remove unwanted hair from between, above, and below the brow. Hold it like a pen, use it like an eraser. It's instant and painless, no redness or irritation. Plus, the 18 karat gold-plated head is hypoallergenic and gentle on all skin types. There's even a built-in light so you never miss a hair! It's the fast and easy way to clean up and maintain beautiful, flawless brows! My Magic Touch is the new Gold Standard from the experts in women's facial hair removal.
* Instantly & painlessly removes unwanted facial hair around the eyebrows without having to wax, tweeze or laser
* Built-in light so you don't miss a hair, even the finest hairs & peach fuzz
* Sleek, compact and discreet
* Battery operated, perfect for on-the-go use and travel
* 1 AAA Battery included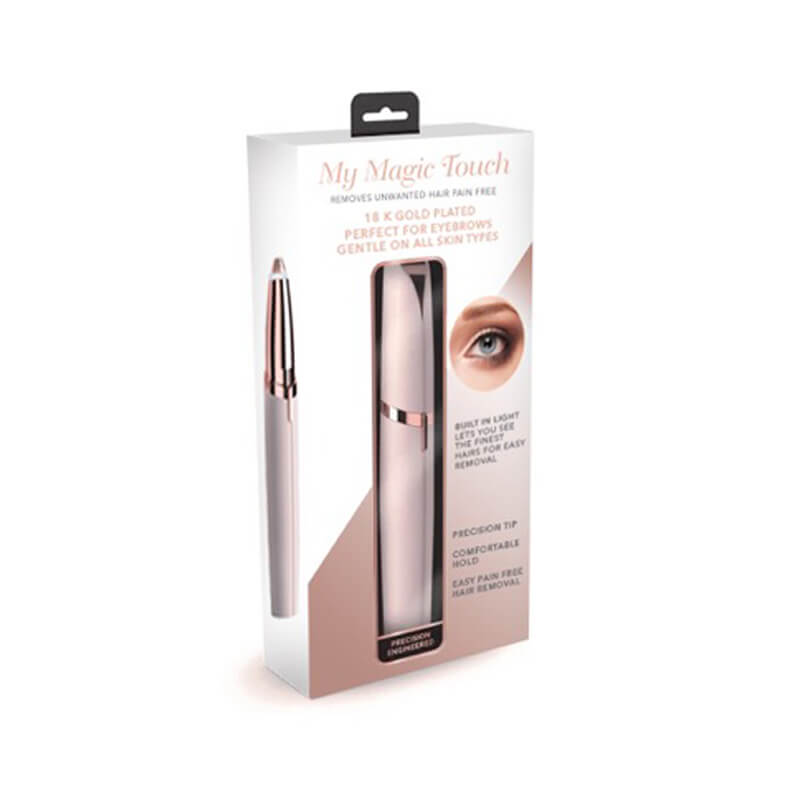 perfect shades
testimonials
My skin LOVES your products, I couldn't live without them… It's only a few products, but it's enough and they make a difference for me and for my skin. THANK YOU, Episteme Skin Care.
perfect shades
testimonials
This wonderful product is the proverbial breath of fresh air...it doesn't depend on abrasive or invasive techniques to get results; the products are naturally fragrant and they work. My skin is glowing and radiant with health and vitality that only such a natural skin care like Episteme can produce
perfect shades
testimonials
I have always suffered from dry skin, thanks to my nourish program I now feel hydrated and even my beauty therapist has asked what I am doing to make my skin so good. Thanks Episteme I am so glad I found you.
Are you an M.D., D.O., Esthetician or Salon Owner who is interested in becoming a partner vendor with Beauty Mark? Well, you are in luck! We are looking to help you distribute Beauty Mark products at your office, studio or salon space! Let's get in touch!