Achieve Visibly Younger Looking Skin in Minutes! NO FACE LIFT | NO NEEDLE | NO SURGERY Within 2 minutes, Instantly Ageless reduces the appearance of under-eye bags, fine lines, wrinkles and pores, and lasts 6 to 9 hours. This specifically designed micro cream targets areas that have lost elasticity — revealing visibly toned, lifted skin.
Reduce Wrinkles and Puffy Eyes in 2 Minutes!
Instantly Ageless® Facelift in a Box is a revolutionary cosmeceutical serum that works instantly to reverse the signs of aging. This clinically-proven formula is perfectly safe and effective and fragrance-free. What's more? It actually works – You'll look years younger as it works immediately to reduce wrinkles, lines, puffy eyes and smooths your skin!
1. DIMINISH FINE LINES AND WRINKLES
2. MINIMIZE LINES AROUND THE EYES CALLED "CROWS FEET"
3. REDUCE OR ELIMINATE FROWN LINES BETWEEN THE EYE BROWS
4. ERASE THE APPEARANCE OF DARK CIRCLES AND PUFFINESS UNDER THE EYES
5. SMOOTH LINES AROUND THE UPPER AND LOWER LIPS
6. SHRINK PORES SIZE AND IMPROVE TEXTURE OF THE SKIN
Gently pat cream sparingly to target areas.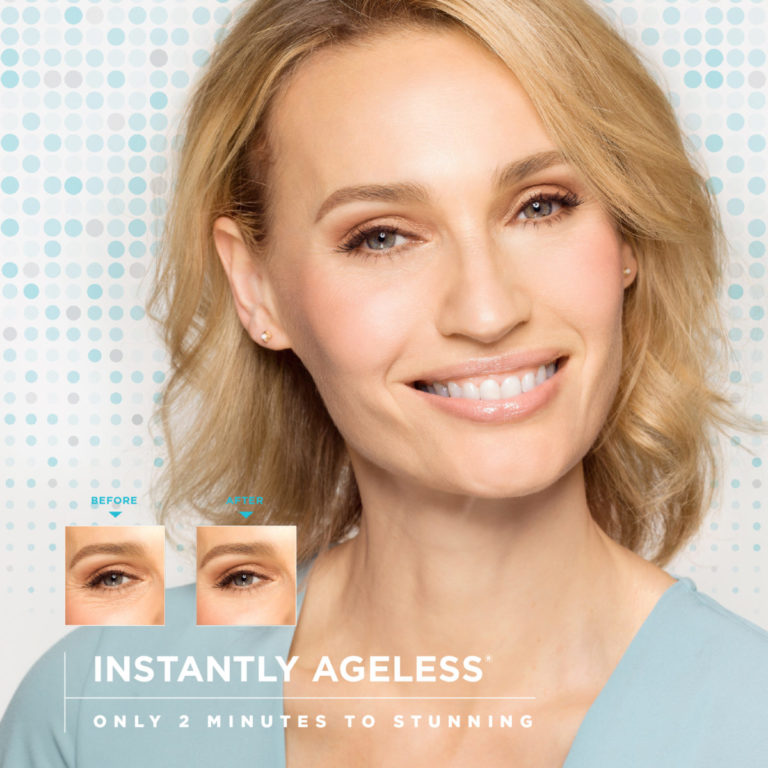 perfect shades
testimonials
My skin LOVES your products, I couldn't live without them… It's only a few products, but it's enough and they make a difference for me and for my skin. THANK YOU, Episteme Skin Care.
perfect shades
testimonials
This wonderful product is the proverbial breath of fresh air...it doesn't depend on abrasive or invasive techniques to get results; the products are naturally fragrant and they work. My skin is glowing and radiant with health and vitality that only such a natural skin care like Episteme can produce
perfect shades
testimonials
I have always suffered from dry skin, thanks to my nourish program I now feel hydrated and even my beauty therapist has asked what I am doing to make my skin so good. Thanks Episteme I am so glad I found you.
Are you an M.D., D.O., Esthetician or Salon Owner who is interested in becoming a partner vendor with Beauty Mark? Well, you are in luck! We are looking to help you distribute Beauty Mark products at your office, studio or salon space! Let's get in touch!